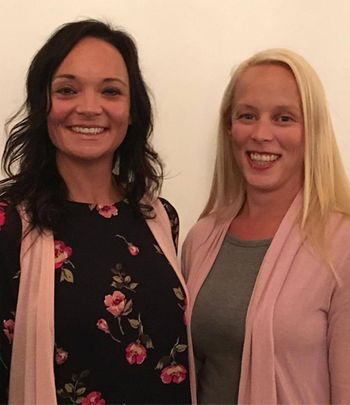 About Us
Fisher's Pharmacy is a full service, independently owned pharmacy, located at 654 E Pitt Street in Bedford, Pennsylvania and one of the oldest running businesses in Bedford County.
Misty Nicodemus, C.Ph.T. and Jennifer Leibfreid, PharmD. purchased Fisher's Pharmacy in 2017 and have made it their top priority to make the pharmacy a hometown, full service pharmacy for the community of Bedford.
At Fisher's Pharmacy, you can count on personal attention provided by our caring, professional staff. Our expertly trained pharmacists and friendly staff pride themselves on making sure your pharmacy experience exceeds expectations. Visit us today to experience the Fisher's Pharmacy difference.
Committed To Customer Service
Fisher's Pharmacy has been providing the kind of service you would expect from a hometown pharmacy since 1894, taking pride in all that we do to treat your family like one of our own. We have a convenient drive-thru window, free delivery, free compliance packaging, a specialized compounding lab to meet the precise needs of your medications, and are a certified medical weight-loss clinic featuring Ideal Protein. Fisher's Pharmacy also offers a gift gallery with many unique gifts, quality all-occasion and seasonal greeting cards, free gift wrapping and more.
We encourage you to call, email, or stop by Fisher's Pharmacy with your questions and concerns. Once you meet our dedicated, friendly staff members, you too will see why Fisher's Pharmacy is the pharmacy of choice.
Our History
Fisher's Pharmacy was formally known as Jordan's Pharmacy when it was first opened in 1894 and owned by Frank Jordan, Druggist. The pharmacy has been in operation for more than 100 years with six different owners along the way. The pharmacy was sold to James "Jimmy" Fisher, R.Ph. in the 1920's and became Fisher's Pharmacy. In the late 1950's William England, R.Ph. purchased the store and operated it for several years before selling to John W. Bush, R.Ph. on May 1, 1980. In September of 2006 the business was sold to David N. Whysong, R.Ph. Misty Nicodemus, C.Ph.T, and Jennifer Leibfreid, PharmD, purchased the pharmacy in July of 2017 and are the present, proud owners.